All my quilts are pieced and quilted in a domestic sewing machine , the most important to me : learn and enjoy do it ! Hope you like them .
1- My first , something small , rectangles patch baby quilt or baby nappy changer:
2- My First big one :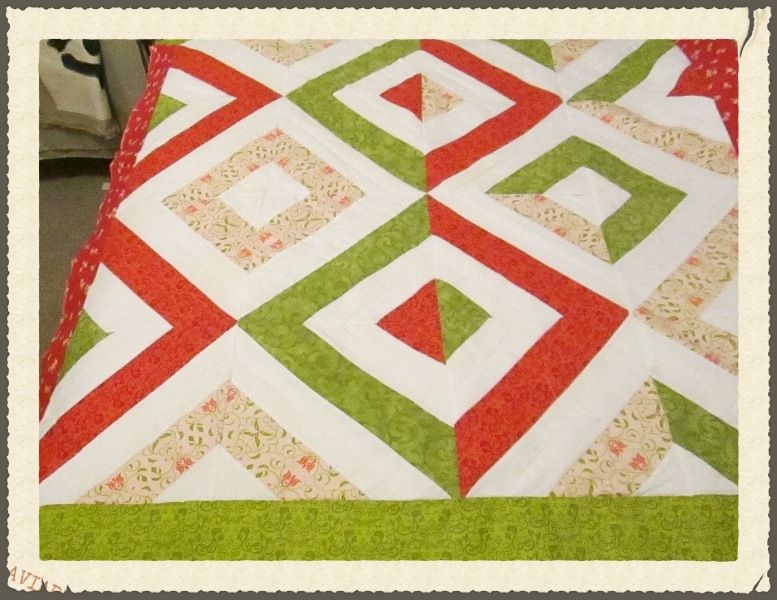 St Patrick's Quilt
3- Moda Fabrics , I like that prints fabrics and colours !
4- Something bright
5- Funny tapestry , red shapes and Linen grey backing :
6- Linen and cotton vivid colours for that big quilt: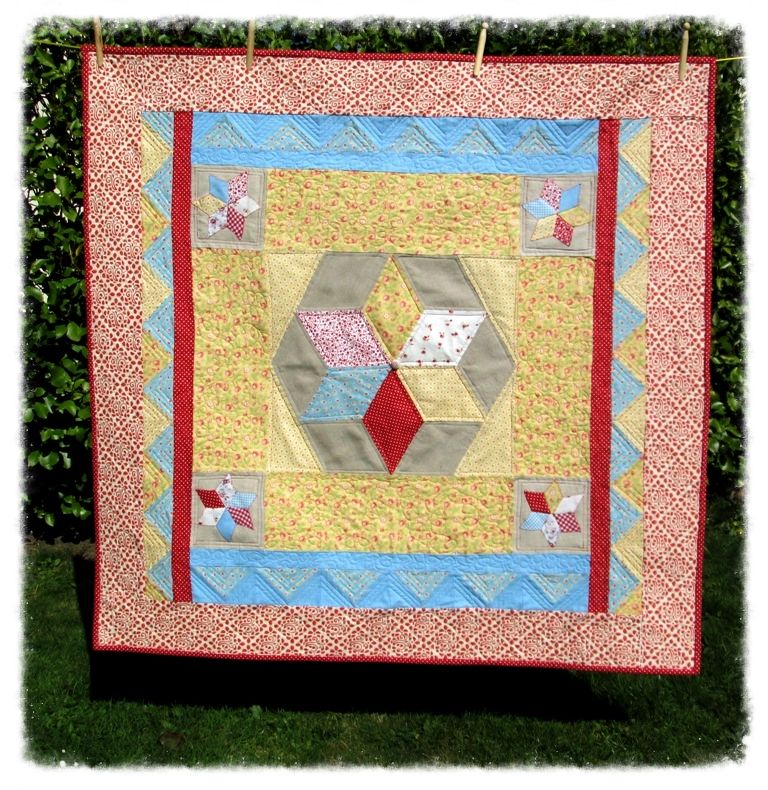 Stars Quilt
7- Tiffany quilt enhanced with FMQ meandering:
8- More French Gral fabrics ...I love that prints , pinwhels souranded with Irish chain:
9- Free design , only enjoying colour and textures :
10- Amusing French flowers FMQ but also pieced raw aplique ...I like it !
11- Enjoying FMquilt technique with tissue paper as a template to quilt over it :
12- Amazing Denim Quilt ..similar catedral windows...
13- Wall hanging Kaleidoscope:
16- Dissapering 9Patch with scalloped edges , my first time....and no the last
Lila Plum sweet Quilt
5 ft Double size bed
17- One of my favourite since I saw I wanted also my first project with a PDF pattern guideline
Red stars Quilt
As a border Irish chain
18- Baskets in tossed charm pack , lovely flowers , I like so much that one from Moda Fabrics:
Basket Flowers Quilt